November 2, 2017
Zyrus and Boulder are now here!
Great news Dread and Mountain fans! The next two heroes to take on the umbron menace have descended upon Tantos! Introducing the Dread hero Zyrus and the Mountain hero Boulder!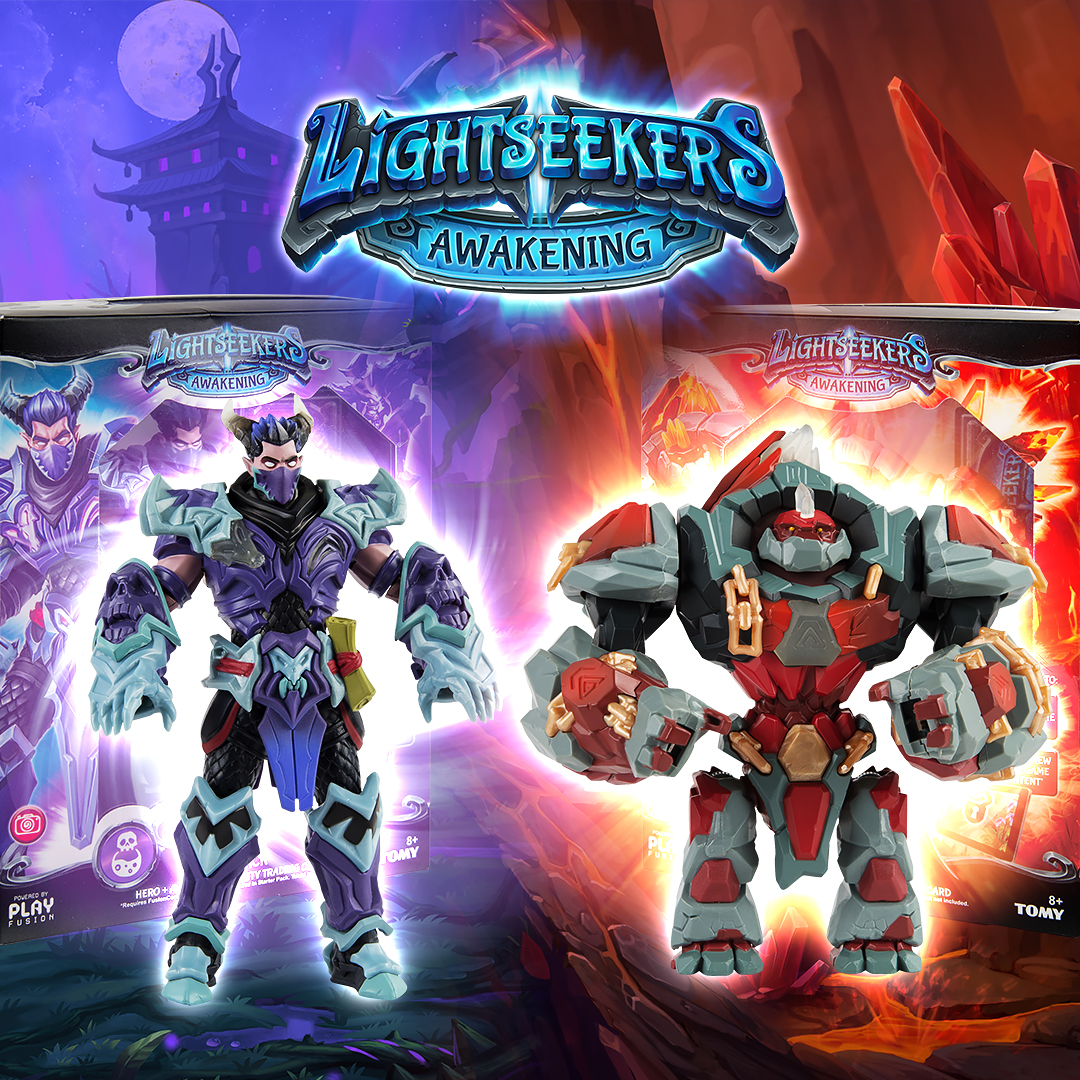 Zyrus is a swift and deadly warrior who uses his intelligence and agility to dispatch his enemies! As a member of the Noxin he is a confident and mysterious fighter who is not to be messed with!
The mighty Mountain hero Boulder is unstoppable in battle, crushing his enemies with unmatched strength and bravery! Boulder is a Lightseeker you definitely want on your side!
Both heroes are available as Hero Packs which include the figure and an exclusive augmented reality hero trading card. FusionCores and weapons sold separately.
Order your figure today from Amazon.com and discuss this further on our forums!